THE LIMITED POWERTRAIN PROTECTION FOR YOUR ENGINE AND TRANSMISSION FOR THE LIFE OF YOUR VEHICLE
LIMITED LIFETIME POWERTRAIN PROTECTION
Drive Forever covers the engine and transmission on each of our eligible thoroughly-inspected vehicles forever.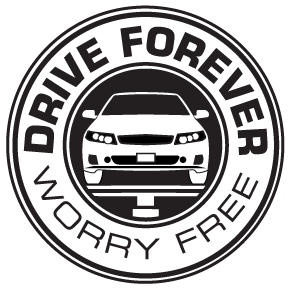 Available on all eligible vehicles
Coverage begins immediately and runs as long as you own the vehicle
Additional protection available specifically designed to "wrap around" this exclusive coverage
Covers all internal lubricated parts within the engine and the transmision (excludes seals and gaskets).
Engine: Cylinder block and cylinder head and all internally lubricated parts, turbocharger, supercharger, harmonic balancer, timing gear, chain and belt, timing cover, intake and exhaust manifolds, valve covers, oil pan, and engine mounts.
Transmission: Transmission case and all internally lubricated parts, torque converter, flywheel / flex plate, vacuum modulator and transmission mounts.
See contract for details.
Administered by Enterprise Financial Group, Inc. or one of its affiliated companies P. O. Box 167667, Irving, Texas 75016-7667 Toll Free 800.527.1984 2015 Enterprise Financial Group, Inc. All Rights Reserved
Contact us